StandardCall®
Setting the Standard for Measurement and Monitoring Services
Advertising is an investment, and your clients expect to generate income. The more calls they get, the better their investment becomes. The ROI equation hasn't changed, but what has changed is the way you determine and prove your marketing ROI.
Our web-based application provides a comprehensive call detail and geographic mapping report, complete with market demographic overlays, a direct mail program interface and mailing label capability with real-time proof of performance results.
The Equation Does Not Change
StandardCall's measurement services provide you with the ability to demonstrate a clear return on marketing investment to your customers. We provide the proof of performance you need to help you stand out and stay on top in a competitive marketplace.
Local numbers are assigned when you want them assigned.
You manage the numbers and assign them when you are ready — no phone calls, emails or faxes needed.
The system is installed in your local market for faster call processing and unlimited call paths.
We provide you guaranteed clean numbers, so your reports will be accurate.
Your reports are available in real time via the web.
You decide how you want the reports produced.
Don't Overlook the Details
Caller's telephone number
Date, time and duration of the call
Answer, no answer, busy signal status
Number of rings
Listing of all calls placed to the business
Number of unique calls
Technological Advantages of StandardCall
Utilizes several Tier 1 providers to provide local numbers
Local number footprint covering 50 percent of the US demographic
Toll-free numbers with a complete North American footprint
Network operation centers in more than 14 major U.S. markets
Secure local locations with battery and generator backup
Redundant servers and network capacity
Direct data feeds via APIs for customers with unique needs
Self-provisioning interface for the instant allocation of numbers
How It Works
Tracking hundreds of thousands of calls monthly, StandardCall delivers every piece of information publishers or agencies need to provide to their advertisers to determine the effectiveness of their marketing investment.
Your detailed campaign report is updated continuously, providing real-time information invaluable to a successful campaign.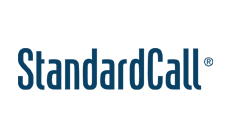 Request a Demo
To request a demo of our Inbound Call Tracking product, click here or call .
To speak with a member of our Sales Support team, please click the button below.