Call Mapping™
Call Mapping allows you to see exactly which regions your calls are coming from and map out geotargeted marketing strategies. You can view calls by neighborhood or zoom out to see all calls received across the country.
When viewing call details in Call Manager, you can simply select the map icon, presenting you with a detailed map showing the location of each call in relation to marketing activity.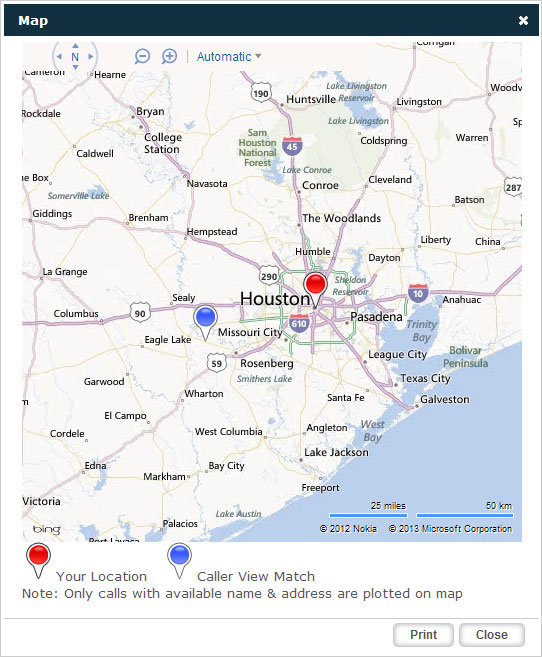 You can then identify and specifically target locales where your marketing efforts are generating results and avoid areas that are clearly a waste of money and resources. With Call Mapping, you'll be able to determine exactly where your marketing is generating results and where it isn't.
Contact Us
Interested in Who's Calling services? Fill in your information below, and we will contact you to discuss what we can do for you.
Request a Demo
To request a demo of our Inbound Call Tracking product, click here or call 866.876.8000.
To speak with a member of our Sales Support team, please click the button below.