Missed Call Notification
Missed Call Notification gives you the ability to capture information on every call, whether it went unanswered, received a busy signal or occurred after hours. It is a time-consuming task tracking and listening to every inbound phone call. However, it is necessary for you to know which advertising campaigns are generating leads and how well sales opportunities are handled by your staff.
Missed Call Notification instantly identifies sales and service opportunities, even those that were missed, and presents them to you for instant email follow-up. Your staff will know exactly who to call back and which campaign number the caller dialed.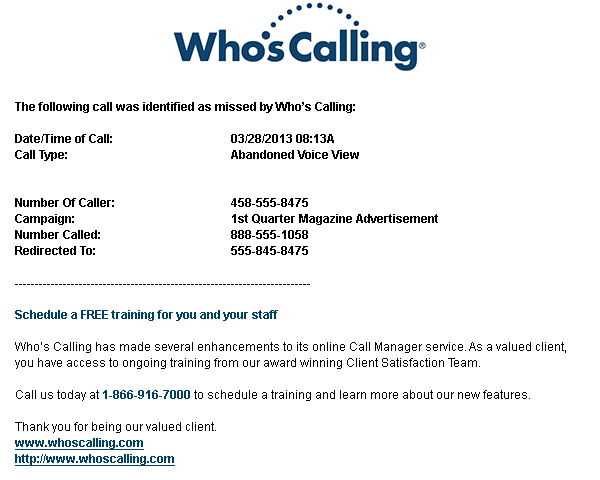 Contact Us
Interested in Who's Calling services? Fill in your information below, and we will contact you to discuss what we can do for you.
Request a Demo
To request a demo of our Inbound Call Tracking product, click here or call .
To speak with a member of our Sales Support team, please click the button below.