PPC Call Tracking
Using our ClickPath solution, Pay-Per-Click (PPC) Call Tracking tracks and reports the activities of customers who begin their search online and complete their transactions offline.
ClickPath was the first-ever scalable analytics tool to track phone call conversions generated from search engine marketing down to the keyword. At the heart of the ClickPath solution is our patented Dynamic Number Insertion (DNI) technology, which links call data to the originating keywords and ad sources.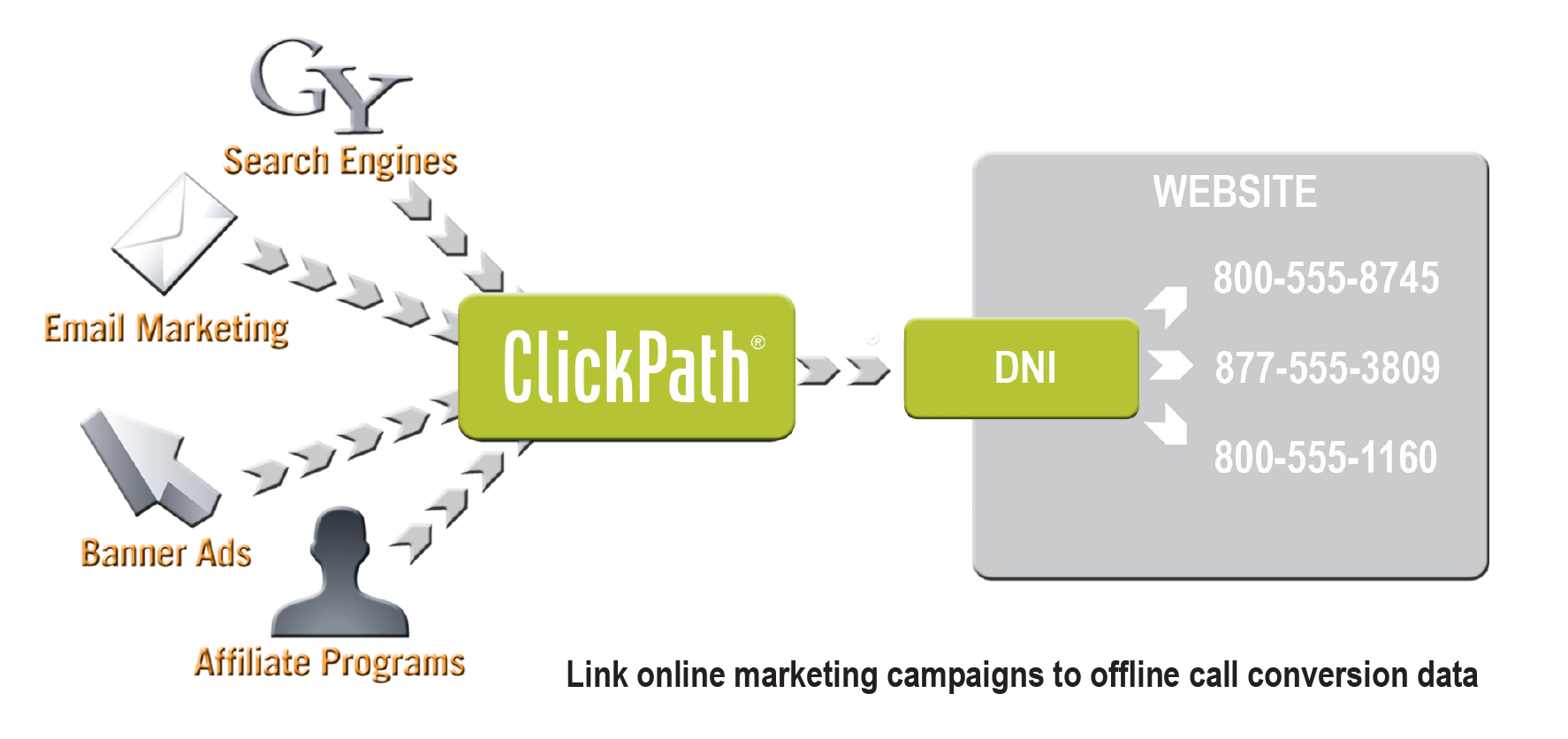 Implementing PPC Call Tracking is simple and nonintrusive and gives you the complete picture of your marketing efforts.
Contact Us
Interested in Who's Calling services? Fill in your information below, and we will contact you to discuss what we can do for you.
Request a Demo
To request a demo of our Inbound Call Tracking product, click here or call 866.876.8000.
To speak with a member of our Sales Support team, please click the button below.